Scale fast and flexible with Scrumlance
At the heart of Scrumlance is a group of competent and committed global scrum practitioners, contributing to projects of their choice, adhering to Agile principles, Scrum framework and Values. They contribute either as volunteers or as partners.
Scrumlance is also a place where product owners can find the right scrum ready resources to work in their projects. For this we educate and endorse professionals on global scrum best practices and tools.
The Educate, Endorse and Engage approach of Scrumlance is to create a pool of individually competent professionals with diverse domain expertises, bound together by the agile principles and the scrum framework. This pool of trusted resources can provide high degree of flexibility to the product owners. This also will help professionals with niche skills to maximise their contribution before their skills get obsolete.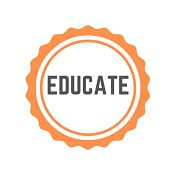 Master Scrum
Master Scrum – The common thread binding all of us together at Scrumlance is the right understanding of Scrum framework. As the first step, we are glad to provide you with right knowledge of Agile principles, Scrum framework and Values absolutely free through a video lesson and test which can be completed in less than 2 hours.
Read more.
Get certified
Global Scrum Practitioner (GSP Basic) – Once you master Scrum, endorse your Scrum knowledge with a certification. While working remotely, common understanding and shared values are important for smooth teaming. Global Scrum Practitioner credential improves credibility and makes it easier to collaborate with other global scrum practitioners.
Read more
Engage in projects
Engage – Once you are certified and if you are interested to participate in projects following the shared values of the community, then your profile will be visible to product owners who want to leverage your services for their projects following Scrum. This is a win-win situation. You can choose your projects and the product owners get flexibility.
Read more
This site is being developed incrementally and is evolving. Keep visiting.