What is Scrumlance?
A global community of competent and committed technology & functional professionals, self-organizing around projects of their choice either full time or part time, and working together following the Agile principles, values & tools.
Key benefits
The Product owners can develop and deploy new products and features quickly and economically
The Contributors can maximize returns on their knowledge and skills faster
Organizations can scale up / down resources based on need
Educate, Endorse & Engage
The Educate, Endorse and Engage approach of Scrumlance continuously nurture a community of highly competent and reliable professionals with good technology / functional domain expertise, self organizing around projects, bound together by the agile principles and the scrum framework.
This pool of trusted resources can provide high degree of flexibility to the product owners. This also provides professionals with niche skills to maximize their 'return on knowledge and skills' by working on multiple projects concurrently.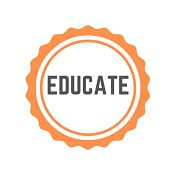 Level#1 – Basic Scrum Program (BSP)
The common thread binding all of us together at Scrumlance is the right practice of Scrum framework. If you are new to Scrum framework, then this is the right course for you. Upon successful completion of this course, participants will be able to work effectively in Scrum teams.
Read more.
Level#2 – Advanced Scrum Program (ASP)
This program is for those who want to work as Scrum Masters / Product owners in global projects. This program equips the participant with the additional skills and knowledge required to successfully develop and market products in distributed global teams. The pre-requisite is
Read more
Level#3 Engage in real product development
'T' skilled individuals who are really good in any one technology / functional stream, and at the same time are excited to work in self organizing teams with almost zero supervision are the kind of resources we are excited to work with. If this excites you, then let us discuss.
Read more